Biz Filter for Outlook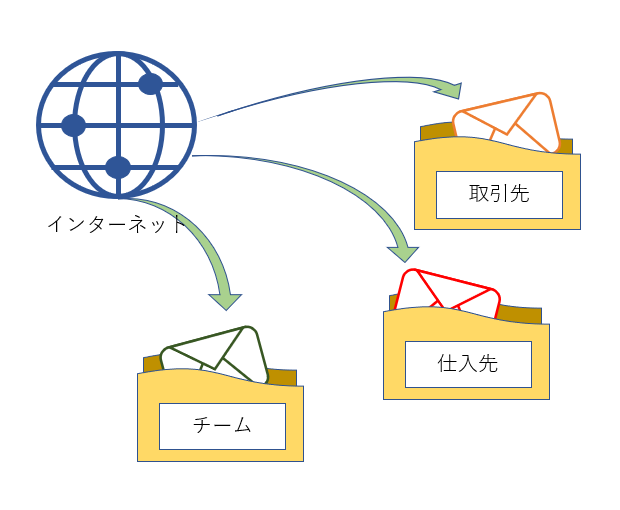 Biz Filter for Outlook is an add-in software for Microsoft(R) Outlook(R) that provides powerful mail filtering functions.
By using hierarchies to filter incoming and outgoing emails, email operational efficiency will be dramatically improved.
If you have a large amount of email in your inbox and sent items, please try it out and feel the effect.

The 64-bit Outlook version is not for the 64-bit version of Windows, but for the 64-bit version of Microsoft Office.

Feature
There is no upper limit to the number of filtering rule definitions.
You can freely define filtering rules for incoming and outgoing mail for each mail account.
User interface that can be visually defined in a tree structure
Various condition settings such as AND condition and OR condition are supported.
Condition specification by regular expression
Regular expressions can be used as filtering conditions.
Automatically folder creation
Folders can be automatically created using regular expression match strings.
Cross filter
Create and filter rules for sending and receiving with specific partners.

Yield filter
You can filter existing mail.

Log viewer
Even if there are a many number of filtering rules, you can check the mail sorting destination in the log.

Refer to the product manual for more specific function explanation and usage of Biz Filter for Outlook.
License grade and price
Biz Filter for Outlook offers the following license grades.

Trial license
Personal license
Professional license
Please apply from the order license page.
Please refer to the 'License grades' page for functional differences between the license types.
About obtaining products
Get it from the 'Download' page.
You can install it by running the download file.
Apply for a license
Apply for the desired license on the 'Order license' page.
You can also apply for a trial trial license here.
The trial license allows you to use the functions of the professional license for approximately one month free of charge.